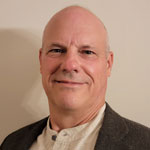 Hans Kogel, P. Eng., PMP, CIHCM
President Haerko Inc.
Hans formed Haerko Inc. in 2014 in response to a need in the housing sector for technical consulting services. Over the past 7 years, Haerko has grown and offers consulting services in: Portfolio Regeneration, Real Estate Development, Project Management and Asset Management. Hans has over 30 years of asset management experience within municipal and industrial environments, 11 years of which has been managing a broad range of housing asset types valued at more than $600M in the non-profit housing sector.
Earlier in his career he managed cross-functional international assignments within two multi-national manufacturing organizations working in Asia and Europe. Hans is a graduate of the University of Windsor, having attained a Bachelor of Engineering (Mechanical) in 1985 and became a registered member of the Association of Professional Engineers of Ontario. Hans has a passion for Asset and Business Management and develops and implements Strategic Plans and Continuous Improvement initiatives in both areas to maximize service delivery and asset value for all stakeholders. He is an active member of CIH (Chartered Institute of Housing), ONPHA (Ontario Non-Profit Housing Association) PEO (Professional Engineers Ontario) OSPE (Ontario Society of Professional Engineers), REIC (Real Estate Institute of Canada), Project Management Institute (PMI) and Treasurer for the IAM (Institute of Asset Management) Canada.
Hans has presented at numerous conferences / webinars on subjects such as: portfolio regeneration, asset management, energy management, and deep energy retrofits.