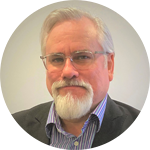 Kevin O'Hara, MPA, CMM III, FIHM
Keynote: The More Things Change…
We've all heard the saying "the more things change, the more they stay the same", but of course the reality is change is constant. The keynote address will provide attendees with insights on four habits that have helped support career success regardless of the many changes experienced by the speaker. As many attendees will know, having disciplined workplace habits will help to shape your thinking, and will ultimately define your character in the workplace.
---
Kevin O'Hara is a housing and property management veteran with over 33 years' of experience working with team members, tenants and owners while managing property portfolios consisting of thousands of rental units across several market areas. Kevin's experience is literally from entry level to executive leadership, Kevin started as a Maintenance Custodian and has served in several progressively responsible positions including Maintenance Supervisor, Property Manager, Manager of Housing Operations, Manager of Housing Programs and Director of Housing.
Kevin's education includes completion of the IHM Property Management Certificate program in the 1990's, as well as a Graduate Diploma and Masters Degree in Public Administration from the University of Western Ontario. Kevin is a Fellow of the Institute of Housing Management, he's been a member for 32 years and as many of you will know he served on the board for 12 years including 5 years as president.
Kevin knows that in our business effective communication and teamwork is critical to success. He believes the most important asset for any business is its staff, and that supporting and working with staff through the constants of change and the many challenging situations faced in our industry is a critical part of the property management skillset.