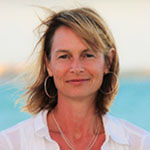 Suzanne Gibson
Suzanne Gibson & Associates
Board Governance at Its Best! Strengthening Your Leadership
April 28 from 3:00 to 4:15 pm
Leading-edge non-profit boards incorporate good governance practices into their work. They understand their role and responsibilities and provide clear and consistent leadership, oversight and direction.
Targeted to property managers representing non-profit/social housing and cooperatives, this energizing session will focus on the fiduciary, strategic and generative elements of great governance and provide participants with strategies to enhance their governance practices. We will review different Board governance models to help clarify the role of the Board and management as well as review key legal requirements of a Board. You will leave the session armed with a resource kit and ideas to support your Board to achieve excellence in providing exceptional governance to your housing organization.
---
Suzanne Gibson has been "awakening the potential" of Canadian non-profit organizations for over 25 years. As a gifted consultant with a deep personal commitment to social innovation and the creation of a better world, Suzanne has worked with grass-root, city, municipal, provincial, national and international organizations in many sectors. She is deeply dedicated to poverty, homelessness, housing, and community-based services.
Suzanne has taught at York University's Schulich School of Business in the Non-profit Management and Leadership Program for executive education as well as at Ryerson University and Coady Institute at St. Francis Xavier University. She has also taken a leadership role on seven volunteer boards and trains and speaks nation-wide on leadership development, governance, social innovation and other issues of importance to the non-profit sector.