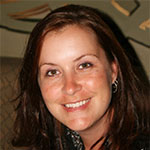 Tricia Feist
Property Manager, Haldimand Norfolk Housing Corporation
Tricia is a Property Manager with the Haldimand Norfolk Housing Corporation and Accredited Member of IHM, graduate of McMaster University.
She began her career in the Niagara Region Co-op Sector and has spent the last ten years with Haldimand & Norfolk County Housing.
Tricia worked in Residential Services until two years ago, when she accepted a position as Property Manager. She lives in Haldimand County with her husband and two dogs.