Welcome to the 2023 IHM Conference
Thank You to all who made our 2023 Conference a Resounding Success!
We encourage you to view and support our sponsors whom helped made this conference possible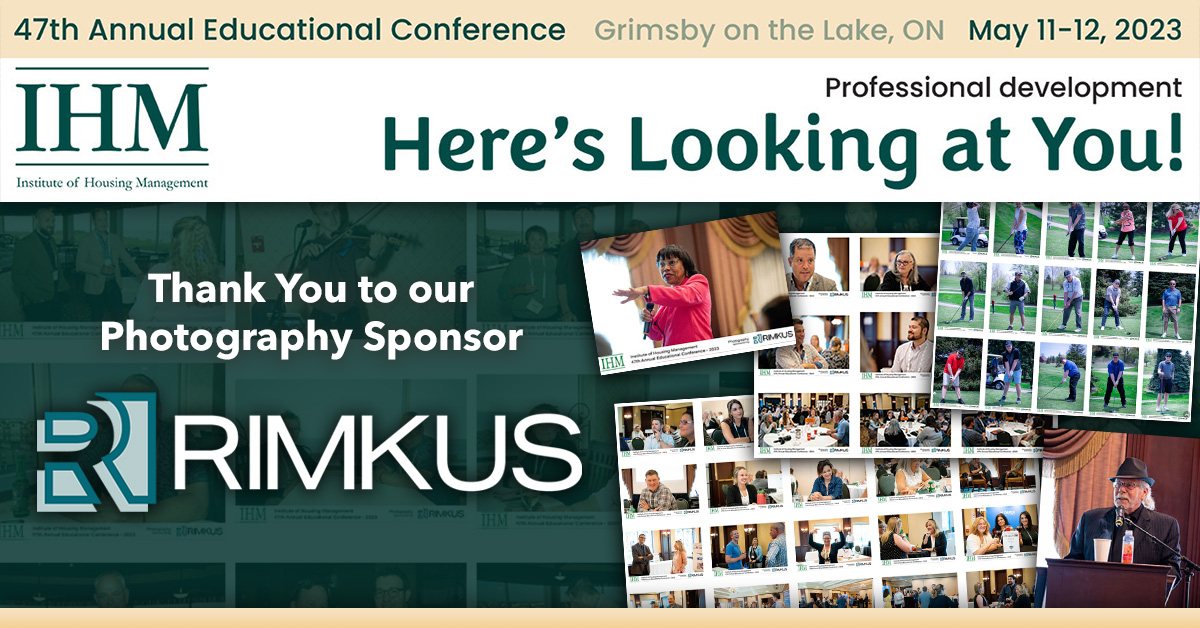 ---
Over 1.5 days, IHM provides an intimate setting of approximately 100 attendees from across Canada to learn of new strategies to help make their jobs easier in property management.
In 2022, the following types of attendees joined us;
Housing and Property/Co-op Administrators
Director of Housing/Community
Facility Managers
Housing and Property Managers
Support Workers
Maintenance Managers
Tenant Services Coordinators
Property Services Coordinators
By attending the conference, you will be able to make new connections and learn from not only the presenters, but the attendees themselves as they are encouraged to share stories and help each other with solutions. The 2023 conference will focus on relationship management with all parties involved in property management. Sessions will cover dispute resolution, handling mental health matters with tenants, internal work relationships within a staff shortage, and relationships with suppliers and support systems that can make the job a little easier.
---