Welcome to the 2022 IHM Conference
Find out why Jeff Gilpin, President, River Rock Laundry – Emerald Sponsor, is attending!
Welcome message from Kevin O'Hara, our 2022 Conference Keynote Speaker
Keynote Address:
The More Things Change…
Former Director, Housing Services (Retired)
City of Brantford
We've all heard the saying "the more things change, the more they stay the same", but of course the reality is change is constant. The keynote address will provide attendees with insights on four habits that have helped support career success regardless of the many changes experienced by the speaker. As many attendees will know, having disciplined workplace habits will help to shape your thinking, and will ultimately define your character in the workplace.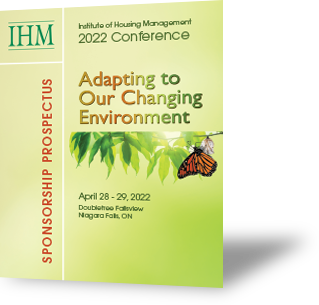 Sponsorship Opportunities Now Available!
Don't miss this opportunity to showcase and enhance your company's reputation within this housing sector.
---